A BARBERSHOP
LIKE NO OTHER.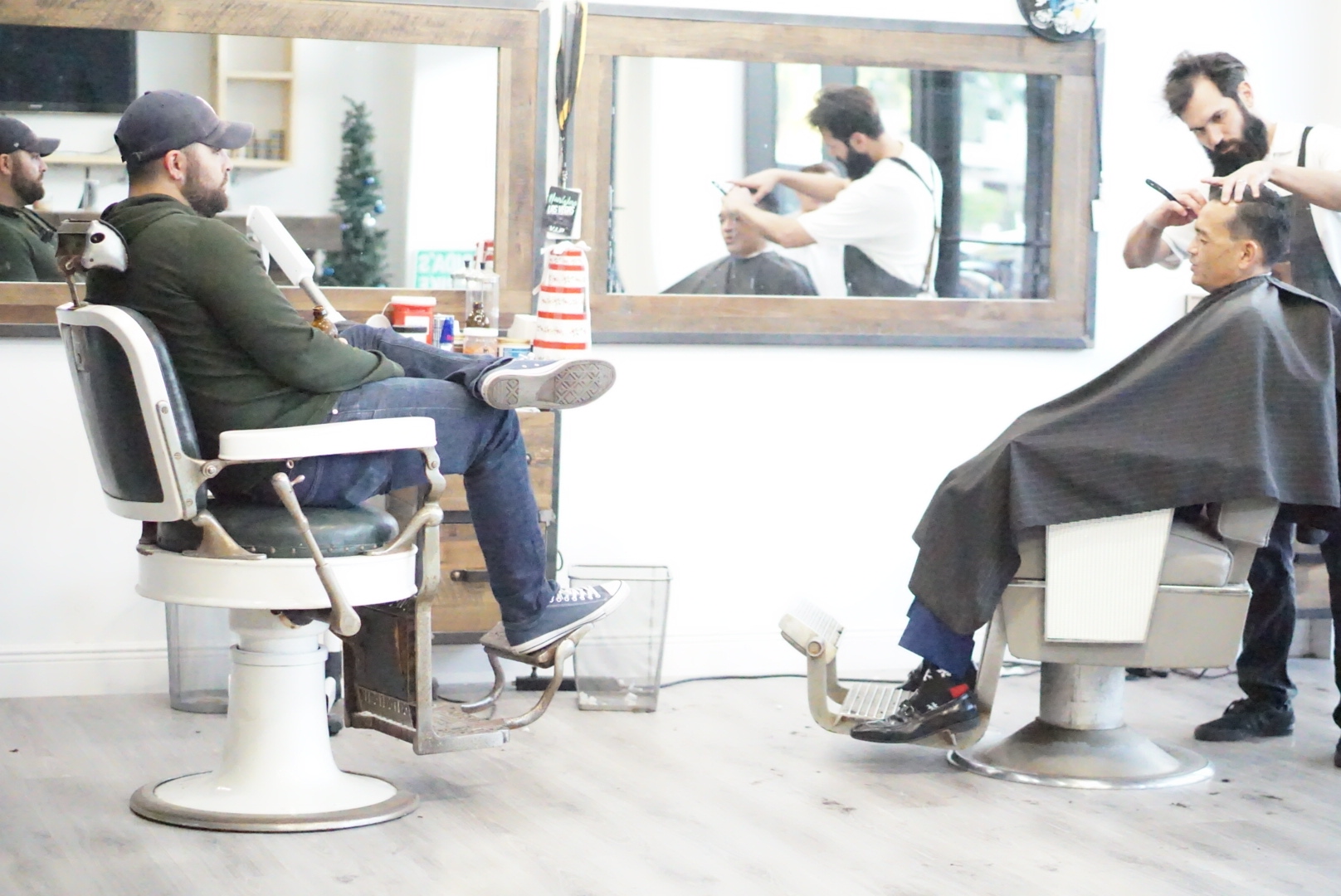 Expert Craftsmanship. Stylish Cuts.
Classic, traditional and contemporary haircuts & grooming for the gentlemen of Miami. From hot towel shave to any style haircuts ,Nicest Barbers Barbershop offers classic grooming services in a traditional setting. The Nicest Barbers Barbershop's experience is truly original and often imitated but CAN NOT be duplicated. The environment and talented barbers with the education of their craft makes this more than just a haircut, it makes every visit a barbershop experience. Nicest Barbers Barbershop was established in 2015 and is growing rapidly with 2 new locations on the way. We combine superb service, a relaxed and sophisticated classic style into an experience and the perfect haircut is the goal. We strive everyday to bring back the professionalism behind the men's grooming industry and guarantee our men's haircuts ,hot towel shave, beard trims and every other service we provide isnt what we say it is or well give you your money back…
HOURS
Mon - Fri: 9:00 AM - 8:00 PM
SAT: 9:00 AM - 5:30 PM
SUN: 11:00 AM - 4:00 PM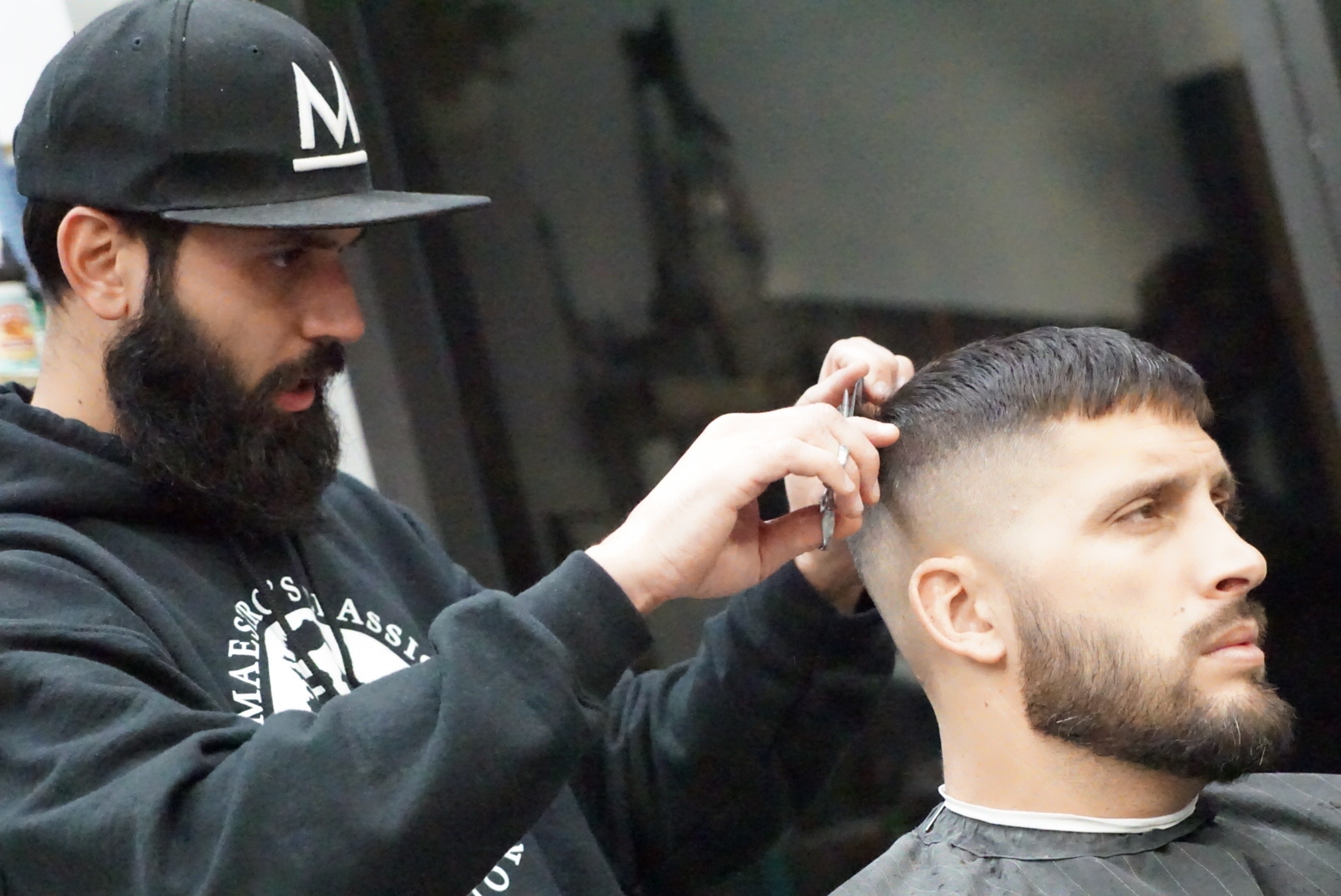 We make sure to go the extra mile while you are getting groomed.
Best Kids Hair Cuts in Coral Gables
Nicest Barbers Barbershop is the top-tier professionals for children and kids haircuts. Due to many years in the men's grooming industry we have acquired the skills to deal with a child who cant stop laughing because our trimmers tickling the child while trying to line up the back of the neck.
Men's Hair Color | Men's Hair Dye
The average gentleman does not always have the luck of steering away from their original hair color from going gray, but guess what? Those that second guess their natural hair pigment from changing,we provide a service that naturally looks like your hair color has never thought about changing color.
Our Mission
To best serve the person who matters the most,You! We promise to sanitize, satisfy and leave you wanting to come back.
Need Inspiration? Check out some of our work.
About Us
Nicest Barbers was established in 2015 by Bobby Joshua. The founder of the company has been involved in the men's grooming industry since 2003. In 2015, Bobby decided to create the brand to introduce himself to the world, the brand took off and so did his career.
He has collaborated with some of the industry's most influential educators to create content and entertainment for the men's grooming industry. From local education seminars to traveling around the world to teach the profession,for companies like "' and many more '"Clubman Pinuad". Robert has been a professional licensed barber since 2007.
Social media was a huge platform for people to show their talents, so in 2015, Robert saw an opportunity for the growth so he created the digital magazine "Nicest Barbers" with over 140,000 followers. He's been traveling across the world teaching about business management, social media videography, professionalism and much more. Since then, Nicest Barbers has opened its first location in the heart of Coral Gables, FL.